REVIVAL+ TriPollar with DMA
Wouldn't it be great if you could tighten up loose skin on your cheeks, neck and décolleté at one go?
Wouldn't it be great to just walk into a clinic over lunch hour or just before your weekend brunch, get a 30-minute (or less) skin treatment and leave with visibly tighter, plumper, contoured facial skin?
If your answer is yes to these questions then TriPollar with DMA (Dynamic Muscle Activation) is just right for you!
TriPollar with DMA for instantly tighter, firmer skin
TriPollar is an advanced skin treatment that capitalizes on the skin-firming properties of radio frequency for non-invasive contouring. Here's how it works. The TriPollar system concentrates heat painlessly on the skin's fibroblasts, contracting the skin's collagen for immediately tighter, firmer skin.
While TriPollar focuses on the fibroblasts, DMA technology stimulates and tones the muscles underneath the skin, causing them to contract and deliver an instant face-lifting effect. That way, your skin tightens up and the muscles underneath it contract, ensuring firmness is sustained.
When you just have to look your best, a TriPollar treatment will leave your skin looking tighter, contoured, and firmer.
The magic of TriPollar technology works even after treatment, stimulating the skin's natural collagen regeneration to give you wrinkle-free sag-free skin in the long term.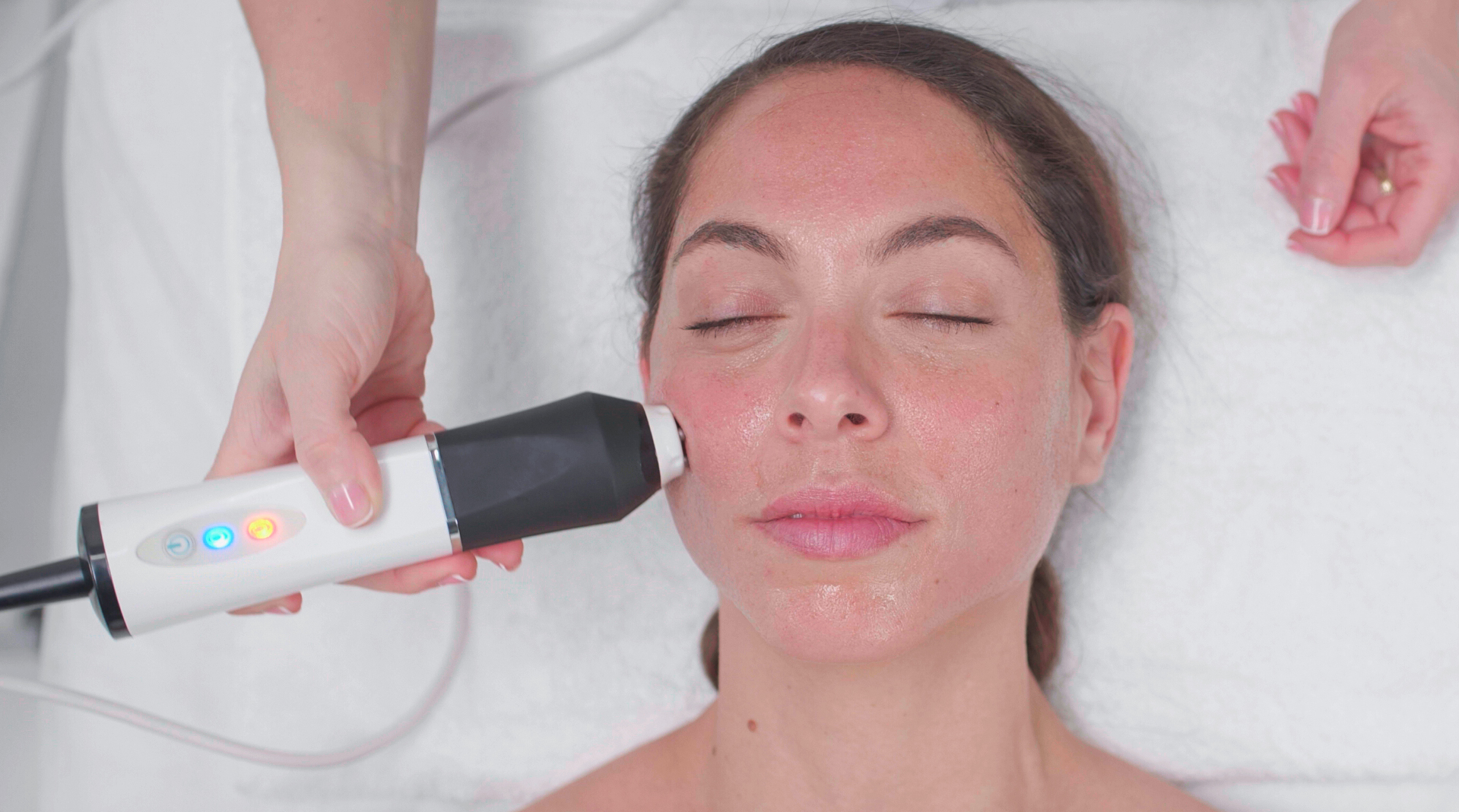 Here's what TriPollar will do for your skin:
Contract collagen fibres to give you a tighter, plumper skin
Increase fibroblast metabolism to enable long term collagen remodelling
Tighten loose skin on the face, neck and décollete
Tone and contour your facial skin, emphasizing your bone structure to give you a more sculpted look
Improve blood circulation for better oxygenation and detoxification.
If you are looking for an instant facelift, TriPollar with DMA is definitely the way to go.
PRICING:
$249 per treatment for full face area
$1200 for a package of six treatments (recommended one week apart for best results)