The GeneO+ Super Facial redefines facial treatments by combining the innovative OxyGeneo treatment with advanced TriPollar Skin Tightening and Ultrasound Product Infusion.
After the skin is exfoliated and oxygenated, TriPollar Skin Tightening produces natural collagen regeneration for a visible improvement in the appearance of fine lines, wrinkles and lax skin. Ultrasound Product Infusion then enables increased penetration of corrective skincare that is chosen to match your specific skin needs.
What's the 3-in-1 Super Facial Treatment?
3-in-1 super facial combines three complimentary skin procedures OxyGeneo, TriPollar and Ultrasound in one treatment for immediate awe-inspiring results.
Each of these procedures has a specific role to play:
1) OxyGeneo
This procedure employs Capsulate tablet technology to:
Exfoliate your skin, removing all the old and dead skin cells, leaving your skin
smoother and clearer
Infuse your skin with active ingredients, triggering natural healing processes that
reduce pigmentation, uneven skin tone and tissue damage
Oxygenate your skin, improving blood flow and accelerating absorption of the healing
active ingredients.
After the nourishing treatment your skin will feel refreshed and will look brighter, healthier,
evenly toned and evenly balanced.
2) TriPollar
TriPollar uses the latest radiofrequency technology to painlessly heat the fibroblasts under
your skin, immediately contracting collagen and instantaneously tightening your skin. The
procedure also stimulates collagen regeneration, significantly improving the appearance of
wrinkles and fine lines on your face.
TriPollar treatment will firm and tighten your facial skin, reducing the appearance of wrinkles
and emphasizing your shapely contours.
3) Ultrasound
Ultrasound uses light vibration technology to send tiny waves into your skin, accelerating
your skin's uptake of essential active ingredients.
Ultrasound will replenish your skin, leaving it feeling reinvigorated for longer!
What Does A Super Facial Feel Like?
Super Facial treatments are comfortable and super relaxing! Skin Tightening treatments feel like a warm massage, are pain free and often described similar to a hot stone massage.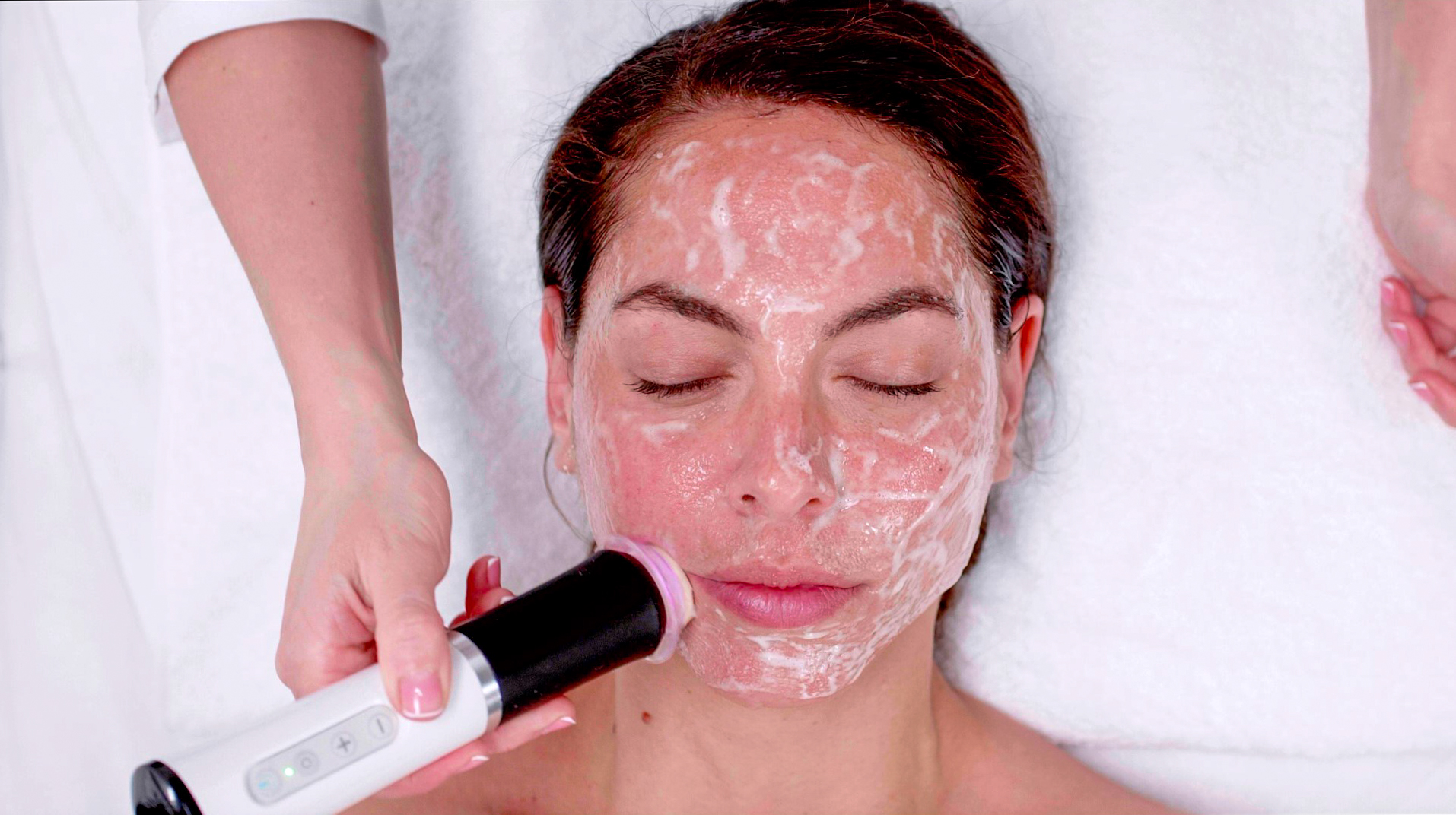 What Can I Expect From My Super Facial Experience?
Following your Super Facial, your skin will feel immediately refreshed, brighter and firmer! There is minimal redness or irritation and no downtime. A one-stop for softening fine lines, reducing wrinkles and revitalising dull complexions, you can expect:
Visible results from your very first treatment
Oxygenation generated from within
Reduction of signs of ageing
Firmed and rejuvenated complexion
Optimal absorption of products
Overall refinement in skin tone and texture
How Many Treatments Will I Need?
You will see and feel the results from your very first Super Facial. In order to achieve best results, a course of 3 or more treatments maybe recommended.
Custom to your Concerns
Neo Revive Eco – To treat the signs of aging
This treatment utilises the body's mechanisms to oxygenate the skin and revive the complexion. Active nutrients are absorbed into the skin, improving balance, texture and tone, resulting in younger fresher looking skin!
Eco friendly and suitable for sensitive skin; neo-revive eco is jam packed full of nutrient rich skin loving ingredients such as pomegranate extract, rose hip oil, vitamins and peptides, retinol and hyaluronic acid.
Neo revive treatments are suitable for the following:
– Reducing the appearance of fine lines and wrinkles
– Reducing visible pores and textural irregularities
– Improving skin density and nutrition
– Generating a healthier and more radiant skin appearance
– Plumping and hydrating the skin with nourishing natural ingredients
Neo Bright Eco – Brightening for uneven or sundamaged skin
Comprised of natural emmoliants, moisturisers and skin nourishing vitamins this treatment is designed to balance the complexion whilst brightening the skin, resulting in a luminous healthy glow!
Neo Bright Eco incorporates active ingredients such as Vitamin C, Azalic, Kojic and Glycolic Acid – all clinically proven ingredients designed to reduce and treat unwanted skin pigmentation.
Neo bright treatments are suitable for the following:
– Reducing discolouration and improving overall skin tone
– Illuminating skin appearance for a radiant glow
– Hydration and oxygenation of the skin
– Improving skin density and nutrition
– Improving the appearance of sun damage and sunspots
OxyBalance – Clearing for oily acne prone skin
Oxybalance treatments are designed to purify and soothe oily skin to prevent future breakouts and improve skin texture and appearance. Designed specifically for acne prone skin, OxyBalance cleans pores, provides balance to oily skin, improves skin structure, smoothes and gives the skin a renewed glow.
Full of detoxifying and anti-inflammatory ingredients such as charcoal horsetail extract and vitamin c as well as argan oil, jojoba oil and shea butter to sooth irritated skin.
Oxybalance treatments are suitable for the following:
– Purifying the skin
– Balancing oily complexions
– Preventing future breakouts
– Smoothing and refining texture and pores
– Creating a shine free appearance

PRICING
$299 per treatment
$800 pack of three