Naturally heal, replenish and rejuvenate your skin from the inside-out
Have you ever wondered why your skin feels nourished, replenished and reinvigorated after a couple of minutes in a natural hot spring?
The answer is simpler than you think. It's oxygenation. The hot gushes trigger body responses that increase oxygen supply to the skin, flooding it with healthy, refreshing nutrients.
If you have dull, pale skin, you could definitely use some hot spring magic. Don't live next to one? Not a problem. We have you covered.
At Skin Revival we use OxyGeneo Technology to replicate the exact oxygenation effect of hot springs, on top of exfoliating the skin to remove dead cells and infusing it with essential nutrients for a clearer, healthier, evenly-toned radiance.
Say goodbye to old damaged skin and hello to new, densely oxygenated, nutrient rich skin tissue that's evenly balanced, healthy, smooth and all-round glowing.
Visible results from the first treatment
Firm complexion
Skin rejuvenation
Balanced, glowing skin

The REVIVAL+ Oxygeneo Treatment:
We combine OxyGeneo Technology with Medical Grade LED to enhance results.
First we cleanse and diagnose your skin to correctly choose the custom LED and Oxygeneo Capsule.
13-20 minute LED Session:
LED is a proven light-based skin corrective therapy that utilises LED (light-emitting diode) lights to heal and rejuvenate problem skin and turn back the clock for a clearer, younger, smoother and more radiant complexion.
Our industry leading LED uses blue, red, green, yellow and near-infrared LED lights to target your individual skin concerns while stimulating the production of age-defying adenosine triphosphate (ATP) and collagen to repair and rejuvenate skin on a cellular level, resulting in skin that shines from the inside out.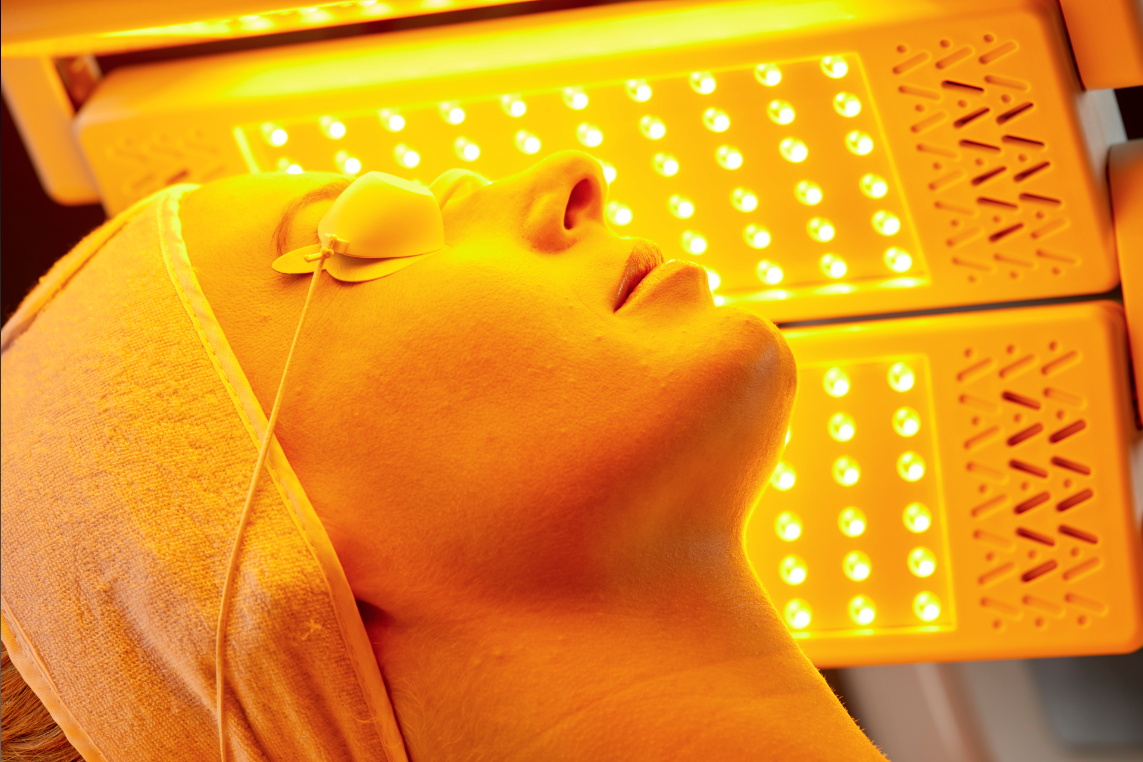 Next the Oxygeneo treatment begins:
A a nutrient rich treatment gel containing hyaluronic acid and retinol is applied onto your face, covering it with skin brightening softness.
What happens to your skin during a treatment:
Exfoliation. Capsugen tablet technology removes old, damaged skin cells, leaving behind newer skin that's smoother and softer.
Oxygenation. Capsugen tablet technology produces tiny bubbles of CO2 which gently burst onto your skin, oxygenating it from within to boost absorption of active ingredients.
Infusion. Rich active ingredients are infused into your skin for superior results.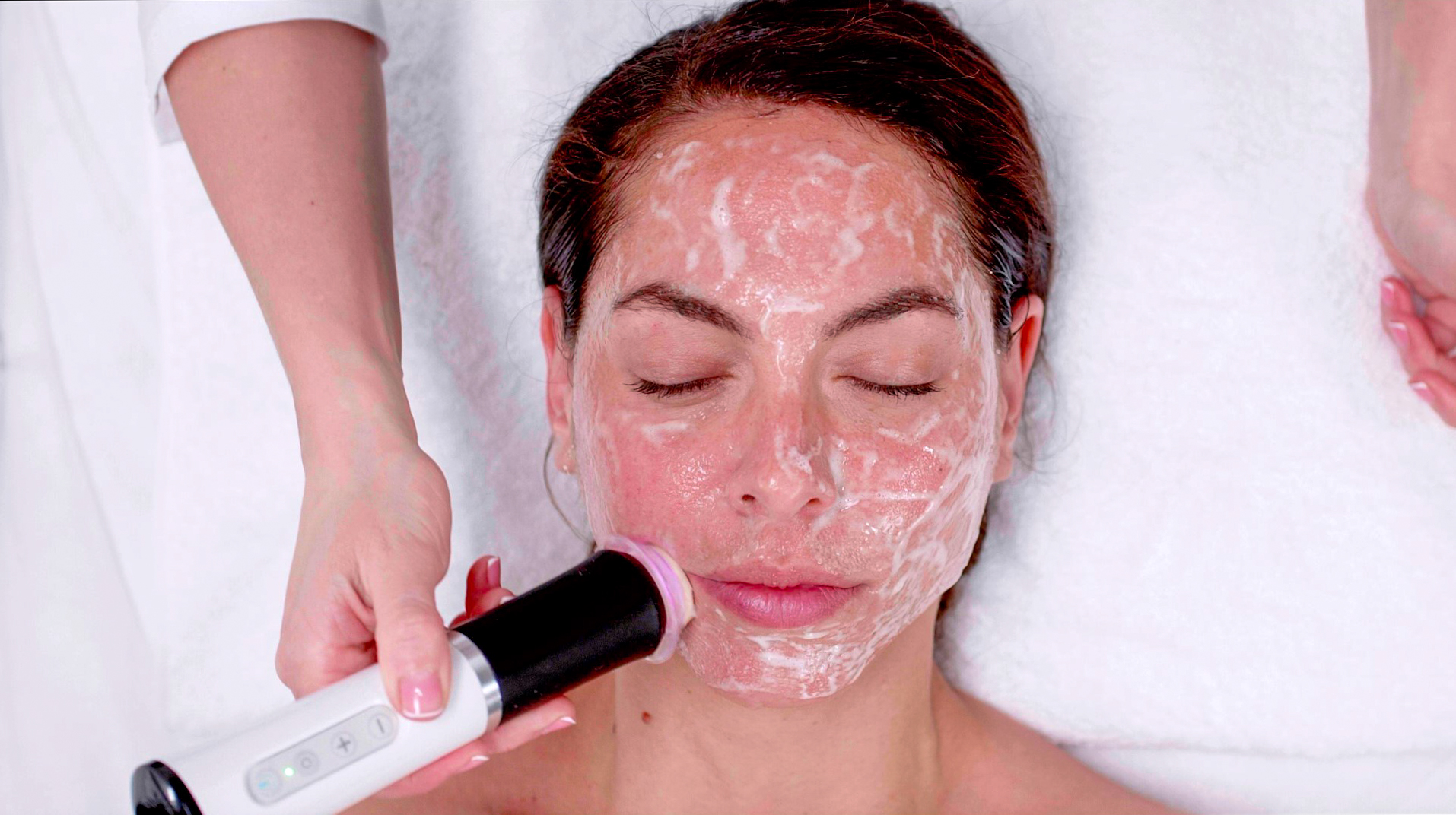 Custom to your Concerns
Neo Revive Eco – To treat the signs of aging
This treatment utilises the body's mechanisms to oxygenate the skin and revive the complexion. Active nutrients are absorbed into the skin, improving balance, texture and tone, resulting in younger fresher looking skin!
Eco friendly and suitable for sensitive skin; neo-revive eco is jam packed full of nutrient rich skin loving ingredients such as pomegranate extract, rose hip oil, vitamins and peptides, retinol and hyaluronic acid.
Neo revive treatments are suitable for the following:
– Reducing the appearance of fine lines and wrinkles
– Reducing visible pores and textural irregularities
– Improving skin density and nutrition
– Generating a healthier and more radiant skin appearance
– Plumping and hydrating the skin with nourishing natural ingredients
Neo Bright Eco – Brightening for uneven or sundamaged skin
Comprised of natural emmoliants, moisturisers and skin nourishing vitamins this treatment is designed to balance the complexion whilst brightening the skin, resulting in a luminous healthy glow!
Neo Bright Eco incorporates active ingredients such as Vitamin C, Azalic, Kojic and Glycolic Acid – all clinically proven ingredients designed to reduce and treat unwanted skin pigmentation.
Neo bright treatments are suitable for the following:
– Reducing discolouration and improving overall skin tone
– Illuminating skin appearance for a radiant glow
– Hydration and oxygenation of the skin
– Improving skin density and nutrition
– Improving the appearance of sun damage and sunspots
OxyBalance – Clearing for oily acne prone skin
Oxybalance treatments are designed to purify and soothe oily skin to prevent future breakouts and improve skin texture and appearance. Designed specifically for acne prone skin, OxyBalance cleans pores, provides balance to oily skin, improves skin structure, smoothes and gives the skin a renewed glow.
Full of detoxifying and anti-inflammatory ingredients such as charcoal horsetail extract and vitamin c as well as argan oil, jojoba oil and shea butter to sooth irritated skin.
Oxybalance treatments are suitable for the following:
– Purifying the skin
– Balancing oily complexions
– Preventing future breakouts
– Smoothing and refining texture and pores
– Creating a shine free appearance
Treatment Price: $220